This past weekend, a really amazing and exciting thing took place:
The 182nd Annual General Conference of The Church of Jesus Christ of Latter-day Saints
. Every 6 months we get the opportunity to hear guidance and council from the true Prophet of God, President Thomas S. Monson. I feel so blessed and almost giddy at the thought that my Father in Heaven can give me direct council through his prophet here on Earth today.
General Conference was 2 days and 5 sessions full of wonderful loving words about how much we are loved, and great inspiration to live our lives the best we can.
If there is one big thing I took away from conference, it is that I am never alone. No matter how sad or lonely or down I am feeling, there is one person, one man who knows what I am going through. Because He too went through the same pains and anguishes I am dealing with. He knelt in the Garden of Gethsemane and bled from every pore and suffered not only for the sins of the world, but for every feeling of angst, embarrassment, and fear. He felt every heartache, every sorrow, every feeling of unworthiness. And then He was crucified on the cross so that we, despite our mistakes and imperfections, can return again to live with our Father in Heaven. He is our Savior, Jesus Christ.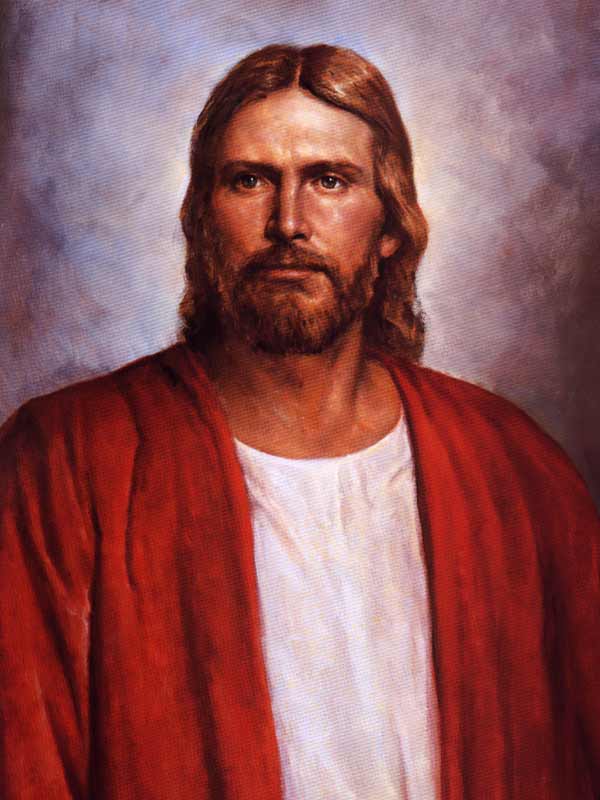 Through Christ's atonement we can accomplish anything. We can be forgiven of our mistakes and imperfections. We can receive comfort and guidance. Where we were once incomplete, we can become whole again. Christ is our brother, our redeemer, our friend.
I feel so blessed to have a testimony of these things, and sad that I don't take more advantage of the things I know to be true. I wish I had more discipline to take more time to read my scriptures on a regular basis. I know that the words in them can uplift me and answer my questions.
I wish I could keep this uplifted feeling from General Conference all year long. I know that I am capable of it, I just need to work on it.
There is one General Conference that really stands out in my mind. I was in high school and it was one of the first times that I was really taking extra care to pay attention and remember the things that were being said. I remember that I prayed before conference started that during conference I would receive the guidance that I needed and the answers to my prayers.
I sat on the floor in the living room with my back up against the couch. I sat with my mom and dad and siblings as we watched session after session. I had my journal, and I was taking notes and hearing some wonderful talks, and yet I still didn't feel like I had gotten the answer I was looking for.
Then came a break in one of the sessions where the congregation would join the choir in singing a hymn. To the rest of my family (since we were watching conference on TV at home) that meant a quick minute to run to the bathroom or grab a snack. But I stayed and watched as the words of the hymn appeared across the screen for those at home to sing along if they chose to.
And that's where I found my comfort and my strength. Not in the wonderful talks, but in the words of a song that I'm sure I had sang a hundred times before: the third verse of
How Firm a Foundation
.
Why did I ever have any reason to fear? I am never alone. Christ is with me, he will give me aid, help me guide me. He will give me the strength I need when I feel weak and think I cannot go on. The words of this song gave me more comfort than I ever imagined possible. I still tear up when I hear it. But if I had not been in the right mind mentally and spiritually, maybe I would have gone to the bathroom or grabbed a snack, and missed the spirit I felt when I heard this song, and the spirit I feel every time I hear it now.
Do you want to know more about The Church of Jesus Christ of Latter-day Saints or the Mormons, as we are more commonly called?
Have your read the Book of Mormon? You should. It's a great book. Let me know if you're interested and I can help you get a copy.
I have been blessed in countless ways by the truth this gospel has given me, the testimony it has helped to me to develop and the love I have found for my Father in Heaven and all He does for me.
This gospel has changed my life. Are you ready for a change?